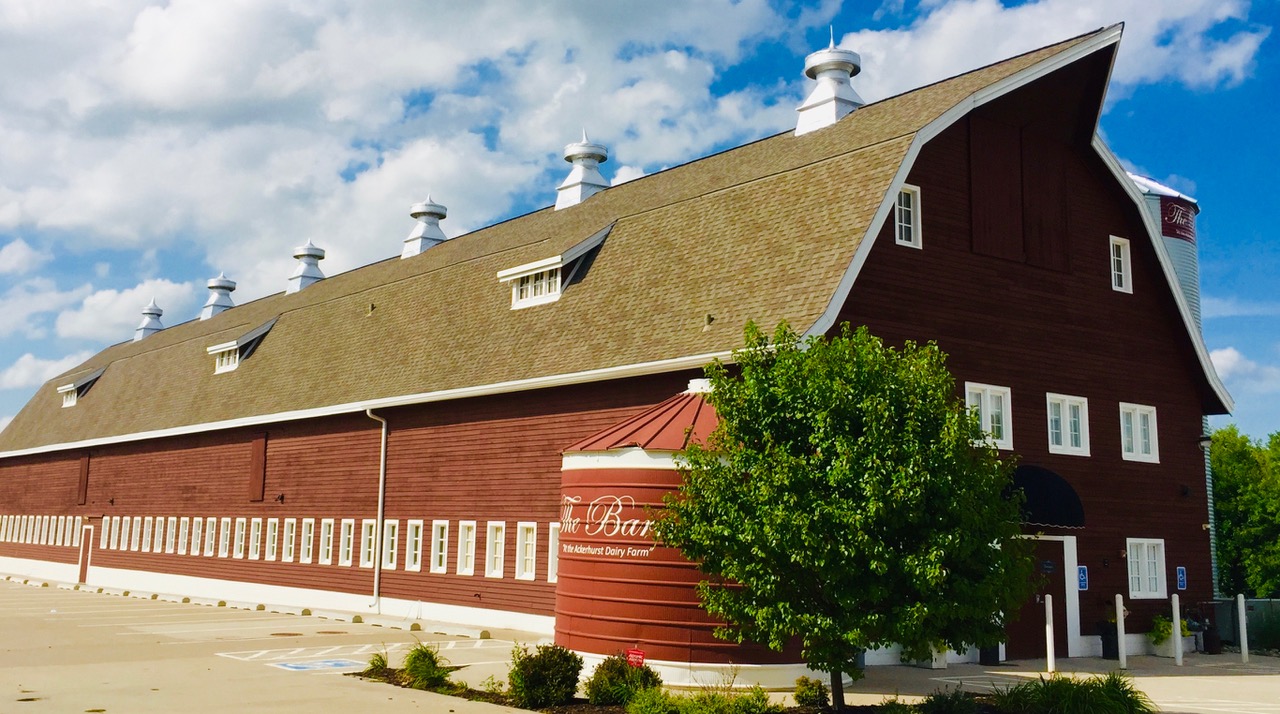 Welcome to the Nebraska Film Office!
Please consider registering your project with the Film Office. We can provide you with more accurate information regarding permits and resources across the state that will help you have a successful project.  – Film Office Activity Registration Form.   We also suggest you follow SAG/AFTRA COVID-19 mitigation protocol while filming here.  If you would like more information on available Certified Covid 19 Officers (CCOs), please be in touch.
We are eager to assist you with your physical production needs in Nebraska with location information, crew information, community contacts and support. Let us know your plans.  We can provide specific photos and location information for your specific project.  We can provide you with registered crew, equipment and production services to assist with your endeavors.  We can connect you with community and educational liaisons across the state with the experience needed to accomplish your goals and, we can connect you with the proper community, county and state contacts for any permitting necessary to film at that location.  Nebraska is open.  We never closed during the pandemic.  We ask for the safety of your crew, your actors, and our communities, you follow all relevant filmmaking protocol and our state's DHHS guidelines available in the following links.  Onward and stay safe.
_________________
November 23, 2020
_________________
NOVEMBER 11, 2020
_________________
NOVEMBER 4, 2020
NEWS RELEASE – DHHS
DHHS Nov.4 COVID19 news release
_________________
OCTOBER 29, 2020 — News Release
Contact: Laurie Richards, Nebraska Film Office (402) 202-1905
Starr Lehl, City of Scottsbluff (308) 630-6213
Karla Niedan-Streeks, Gering CVB (308) 436-6886
It's A Wrap: Street Outlaws Filming Concludes
 It was a busy summer and fall in the Scottsbluff/Gering area for television production filming. The Los Angeles based production company Pilgrim Media Group filmed several episodes of the Discovery Channel's reality TV show "Street Outlaws" south of Gering on Highway 71 and west of Scottsbluff on Highway 26.
Prior to filming in western Nebraska, the production company filmed on location in Casper, Wyoming. As the crew was finishing up in Casper, they took a look at drone footage, road criteria and a road scout checklist submitted to them in late May by the City of Scottsbluff Economic Development. After a Sunday afternoon visit to the area, the decision was made that the Scottsbluff/Gering area would be their next stop. The crew began arriving in mid-August and completed filming on October 12th, with economic impact to the area estimated at over $2 million.
In May, the State Film Office division of the Nebraska Department of Economic Development responded to inquiries of filming a "wheel-to-wheel" reality television show requiring smooth, straight, two lane concrete highways from across the state. The Film Office reached out to Starr Lehl, Director of Scottsbluff Economic Development. "I knew we had to respond quickly and with accurate information meeting their criteria. We wanted to be a part of this opportunity so we sent them images of roads across the state of Nebraska," said Laurie Richards, Nebraska Film Officer.
The twin cities area was host to the Coen Brothers movie "The Ballad of Buster Scruggs" in 2018. "Filmmaking means opportunities for local businesses and jobs for our region. Once we are able get location scouts and production companies here, showcasing our beautiful landscapes and production resources is part of the endeavor and the fun. "Buster Scruggs made a nearly one million dollar impact to the area plus additional filming of a movie starring and co-produced by Francis McDormand, the wife of Joel Coen called "Nomadland " said Lehl.
The City of Scottsbluff worked with Andrew Smith of Adventure Photography and the Nebraska Department of Transportation District 5 Office to secure drone footage and photography of roads meeting the criteria. A small team of local business and community leaders met with production management and location scouts. Once the decision was made by Pilgrim Media Group to film in western Nebraska, the wheels were set in motion to secure permitting through the Scotts Bluff County Commissioners and NDOT for use of the chosen Nebraska Highways.
"There were definitely some residents inconvenienced by the filming because of noise and traffic disruptions, but for the most part the community embraced the opportunity.   Pilgrim Media and City of Gering employees went door to door in the filming area to inform citizens of what was going on and I believe that helped tremendously," said Karla Niedan-Streeks, Gering Convention and Visitors Bureau Director.   The majority of the community understood the economic impact to businesses continuing to struggle during the COVID pandemic including area hotels, restaurants, gas stations and retail stores. Several local people working limited hours or laid off from their jobs were given an opportunity to work for the production company. A team of medical professionals traveled with the cast and crew monitoring activity on set with temperature checks and regular rapid COVID tests.
Filmmaking is a business that can be beneficial to all communities in Nebraska – it not only brings the cast and crew here to enjoy the area to patronize businesses, it can always have the spinoff effect of tourism and people wanting to know where television shows and movies are filmed. "We are fortunate in western Nebraska to have the facilities and resources available to accommodate the filmmaking industry and we're looking for the next opportunity," said Lehl.
_________________
October 26, 2020
DHHS Updates:
CONTACTS at State of Nebraska, DHHS:
Leah Bucco-White, Communications, (402) 309-4157, leah.bucco-white@nebraska.gov
Khalilah LeGrand, Communications, (402) 853-1320, khalilah.legrand@nebraska.gov
http://dhhs.ne.gov/Pages/Gov-Ricketts-Overviews-States-COVID-19-Vaccination-Plan.aspx
Governor's Media Release:
LINCOLN – This morning, Governor Pete Ricketts hosted a press conference at the State Capitol to discuss the State's preparations to deliver coronavirus vaccinations once a vaccine becomes available.  The CDC asked each state's public health department to submit a plan for administering the vaccine to ensure nationwide readiness for its arrival.  The State of Nebraska's coronavirus vaccination plan is available by clicking here .
Nebraska Department of Health and Human Services (DHHS) Incident Commander Angie Ling overviewed Nebraska's plan to rapidly deploy a coronavirus vaccine once it arrives.  The State has worked closely with local health departments and other partners to develop an efficient distribution network.  Nebraska will make use of the existing Vaccines for Children (VFC) provider network, which includes health care providers, local health departments, federally qualified health centers, community-based clinics, tribal health care centers, and hospitals.  The State expects vaccine supplies to be limited early on.  Initial doses will go to health care personnel and at-risk groups before expanding to a wider population.  The CDC has not yet issued the date when it expects a vaccine to be available.
Nebraska Department of Education (NDE) Commissioner Matt Blomstedt also took part in today's press briefing.  He talked about the State's plan to use federal assistance provided through the Governor's Education Emergency Relief (GEER) fund to support students affected by the pandemic.  The State has allocated $12.5 million of GEER funds to purchase computing devices for K-12 schools (both public and non-public).  The intent is to provide more equitable access to digital learning by making sure students have access to the technology they need.
NDE conducted a survey over the summer to assess the need for digital technology around the state.  The agency also engaged in outreach to homeschool families to determine their needs and to ensure their eligibility for assistance.  A subsidy of up to $400 per device is available through GEER funds.  Details on the State's GEER plan are available by clicking here .
Additionally, the Governor proclaimed October as Physician Assistant Month in Nebraska during this morning's press conference.  Allison Bauer, President of the Nebraska Academy of Physician Assistants, accepted the proclamation on behalf of the state's physician assistants.
Video from today's press conference is available by clicking here .
Governor's Media Contacts:
Media Contacts: 
Taylor Gage, (402) 471-1970
Justin Pinkerman, (402) 471-1967
_________________
DHHS Friday COVID-19 Update
For Immediate Release:
10/2/2020
CONTACTS at DHHS:
Leah Bucco-White, Communications, (402) 309-4157, leah.bucco-white@nebraska.gov
Khalilah LeGrand, Communications, (402) 853-1320, khalilah.legrand@nebraska.gov
COVID-19 vaccine planning, Halloween safety tips
LINCOLN – The state case total, as of 5:45 p.m. CT today is 46,977, an increase of 3,815 from last Friday. There were 25 new COVID-19-related deaths in the state, for a total of 493.  A total of 34,090 Nebraskans diagnosed with COVID-19 have since recovered.
The COVID-19 data dashboard experienced a significant increase in test results over the past two days. The increase is related to results from the Nebraska Medicine Clinical Lab and Nebraska Public Health Lab (NPHL) flowing into the dashboard after a recent security incident affected some of the University of Nebraska Medical Center (UNMC) and Nebraska Medicine health system platforms. During the outage, UNMC, NPHL and DHHS developed an alternative process to ensure local health departments continued to receive positive results to conduct contact tracing until systems were back online.
For more on the DHHS dashboard, click here:  DHHS COVID-19 October 2, 2020
Film Activity NEBRASKA!
SCOTTSBLUFF and surrounding area has hosted "Street Outlaws," filming on location near Gering and Mitchell for 3 months.  The crew and production company, Pilgrim Entertainment has had a wonderful experience while there and hope to return someday again soon.  All of their filming is outdoors and at night.  They have experienced nearly every kind of weather pattern Nebraska has to offer and still stayed with us!  They are now seeking warmer climes and will be heading a new direction soon.  Thanks Pilgrim for your healthy infusion of impact for the area!  Thanks for stopping by!
This area of Nebraska's panhandle is not a new "hot spot" for on location activity.  "Ballad of Buster Scruggs" filmed north of the metro area along the historic Oregon Trail.  The Coen Brothers loved the locations.  The 6-part narrative drama filmed one of the segments here, "The Gal Who Got Rattled."  This was a very good project for Scottsbluff Economic Development Director, Starr Lehl to do what she does best, make things happen!  Starr also worked with perseverance for "Street Outlaws."  Way to go, Starr!
During that Coen brother's moment, Francis McDormand was also on location with her husband, Joel.  She was welcomed in the community and loved the anonymity, allowing her to go and come as she pleased without interruption in the commercial area; the coffee shop, farmers markets, grocery stores, you name it.  Once she discovered Brown Sheep Company, she was off with Joel in a heart beat to collect yarn and along the way, find more usable locations for their film!  Francis returned with Chloe Zhao a year later and was in Scottsbluff for several days filming Zhao's most recent feature, "Nomadland." Zhao's film is garnering a tidal wave of awards from the preeminent film festivals around the world. This is her second film to be partially shot on location in Nebraska, the first being the award-winning "The Rider."
No matter where you are filming in Nebraska, make sure you are following industry protocol and guidelines for filming.  If you would like more information regarding mitigation of the virus and what is acceptable practice, please contact the Nebraska Film Office. If you would like to learn who has taken the CCO training and is certified, please contact us.  If you would like to learn more about the ease of filming in Nebraska, we are here to help you make the connections you need to make your project a success. REGISTER YOUR PROJECT HERE.
September 2020
Sept. 15, 2020 – DHHS Directed Health Measures Update: Sept. 11, DHHS COVID-19 Update
DHHS Directed Health Measures, COVID 19 Updates:  Directed Health Measures.
CORONA VIRUS UPDATE, August 24, 2020
August 17, 2020
Hello and welcome to the Nebraska Film Office.  Nebraska has been open for filming throughout the Pandemic. Care and safety precautions for filming during the Pandemic are outlined below.  We are following the industry's activities of maneuvering safely and cautiously around the world with the AFCI's weekly reports. AAFCI.org
Nebraska Department of Health and Human Services site contains valuable information about our Coronavirus statistics by county.  Please check out that information here for the most current news available: http://dhhs.ne.gov/Pages/default.aspx: DHHS Dashboard Stats
REVIEW: NEBRASKA Department of Health and Human Services Update, August 14, 2020:  DHHS Friday, August 14 Update
We have 77,000 square miles of topography just waiting for you.  From east to west, north to south, a variety of possibilities exists for your next project.  WE can help you and your team safely coordinate a successful shoot in Nebraska!  See you soon.
August 10, 2020
Nebraska is open for film and commercial business.  WE never closed.  If you are planning on filming in Nebraska, please register with the NFO. Click on the link "Register Projects" to find the form.   Extreme safety measures to mitigate the spread of the Coronavirus are in place for all activities filming in Nebraska.  We take this very seriously.  Please follow approved industry guidelines such as SAG/Aftra   SAFE WAY FORWARD.  Please contact the NFO if you need any additional assistance.
__________________________________
July 31,  2020
Stay safe.  Be well.  To learn more about filming on location in Nebraska during the pandemic, please learn as much as possible about our current statistics on the Corona Virus, COVIC-19.
The most recent statistics of the impact of the CORONA Virus in Nebraska: DHHS COVID-19, July 31, 2020.
Getting back to work:  Governor's Plan – Getting back to work.
CORONA VIRUS CASES IN NEBRASKA BY COUNTY: CASES BY COUNTY
SAG/AFTRA Guidelines for filming safely: Safe Way Forward.
July, 2020
Governor Ricketts' Phase III of loosening restrictions during the Pandemic in Nebraska began June 22.  Hall, Hamilton, Merrick and Dakota counties entered Phase III July 6.  Archives of press releases,  Governor Rickett's web site .  CHECK the Nebraska Department of Health and Human Services current guidelines of best practices during the pandemic: DHHS COVID-19 July 2020 , scroll down to Latest News and find the list of current and past Directives and Press Releases.
We do sincerely suggest that you also take into consideration the recent June 2020 SAG/AFTRA/DGA/IATSE/TEAMSTERS Committees' PRODUCTION Guidelines, ProductionSafetyGuidelines_June2020 .   Because the Coronavirus continues to evolve, changes may take place rapidly regarding any new restrictions or guidelines.  Please contact the Film Office for current information and additional assistance.  email: Nebraska Film Office.  Each project is unique.  Make sure you follow recommended guidelines for safe practices of filming anywhere you are working.  We highly recommend you have insurance for your project.  If you do not, you may want to reconsider your start date until you do have basic coverage in place.  BE SMART.  BE SAFE.  STAY WELL.
2019 independent filmmaking in Nebraska was blooming!  WE anticipate more of the same in 2020!
We saw a variety of projects ramp up around the state last year.  Keep an eye on our social media pages to learn up to date information regarding casting, requests for crew and various supporting roles necessary to help make your project a success in Nebraska!  Nebraska Film Office/Nebraska Film Commission — Facebook, and Nebraska Film Association — Facebook for starters!  There are a number of sources of information on social media that will lead you to Nebraska filmmakers, writers, actors, locations and more.
Nebraska has a rich heritage in the film industry. From the early work of Fred Niblo, 1920s silent film director from York, to actresses Marg Helgenberger, from North Bend and Hilary Swank from Lincoln, and director, producer and screenwriter Alexander Payne, from Omaha, the state knows how to grow and nurture talent. Keep your eyes on this site for future information related to the state's presence in the film world.
Be sure to check out the Nebraska Independent Film Projects, Film Streams and the Mary Riepma Ross Media Arts Center. These entities represent a small part of the infrastructure that helps Nebraska's independent industry flourish.
A study of the film industry in Nebraska was completed by Economic Research Associates in 2002. It provides valuable information regarding the economic impact of the film industry at large and analysis of the industry in Nebraska. Read the study here.
Check out one of the many photo galleries of some of the state's most scenic landscapes made available by the Nebraska Tourism Commission.
December 27, 2019
The State's tourism slogan, "Nebraska. Honestly, it's not for everyone," has garnered national and international attention. And like tourism, filming on location in Nebraska may not be for everyone, however. Everyone is a filmmaker, as a hobbyist or professional, and we can offer something for you. Nebraska continues to embrace independent film, commercials, documentaries, and web series shooting on location. Some of the activity develops from outside the state, while there are many Nebraskans applying their passion for the moving image right here at home. From east to west and north to south, our topography offers a variety of visuals
[…]