CONGRATULATIONS TO ALEXANDER PAYNE AND BRUCE DERN
Alexander Payne's NEBRASKA has premiered at this year's Cannes Film Festival. The festival jury awarded BEST ACTOR to Bruce Dern. Many KUDOS to Mr. Dern, Alexander and the entire cast and crew. There were several Nebraskans there to cheer on Alexander and the group. What a night, what a moment on the Red Carpet! Congratulations to all!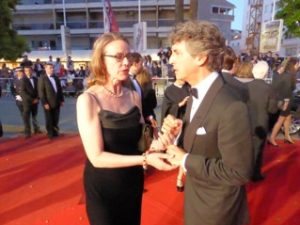 Nebraska continues to be in the spot light for several small independent projects in development. From Omaha to North Platte, we have requests for information for filming on location and community contacts. Don't forget to send me your updated resume and please check out your entry on our searchable data base.
Summer is here! Make that movie happen in Nebraska!