We are saddened by the news of the death of Philip Seymour Hoffman, one our most promising and talented individuals in the industry. Our hearts and sympathies go out to his family and friends. His next project, "Ezekiel Moss," screenplay by Keith Bunin was in pre-production. The thriller is set in Prohibition-era rural Nebraska. However, the producers were not intending to film here. It is uncertain if the project will move forward at this time.
Omaha Film Fesitval gears up for kick off party this Saturday in Omaha at NorthSea Films Studio this Saturday, February 8.https://www.facebook.com/OmahaFilmFestival Festival dates: March 5-9, 2014.
Eastern TV is hoping to work with either Omaha, Lincoln or Kearney fire fighters for a reality television program to be aired later this year. We have been in touch with the fire chiefs on these communities. It is their prerogative to work with the production source. However, these projects typically do not hire a large number of locals and equipment. They are self-contained. It remains to be seen if we host this potential project. The community may see a benefit in branding and marketing their fine city to the world through this show.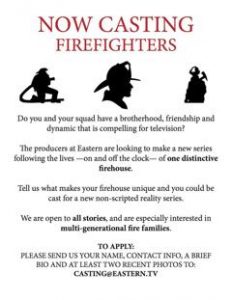 Nebraskan Craig Albrecht has seen his most recent project on the big screen at the Santa Barbara Film Festival: "Wicked Blood;"
https://www.facebook.com/craig.albrecht.92/media_set?set=a.10152067383603283.1073741830.558148282&type=1
We seem to have a number of horror / thriller independent films taking off across the state. "Fields of the Dead" a feature by Daniel Iske can be picked up at RED BOX. http://www.redbox.com/movies/fields-of-the-dead
Iske and team have also completed the third season of the web series, "The Dead Hour." A launch party was held last night at Voodoo Lounge in Omaha. For more information see: http://www.thedeadhour.com/ Way to go Daniel and team!
Auditions continue for Epic "O" productions: http://www.epicoproductions.com/
Jeremy Lerman and "The Other Sister" had an L.A. premiere January 30th. His second AFI thesis film screened to a large audience at the Mark Goodson Screening Room on Western Avenue. Congratulations, Jeremy!
http://vimeo.com/80347579
For more information see our Facebook page, https://www.facebook.com/pages/Nebraska-Film-OfficeNebraska-Film-Commission/542853229132597
and
Nebraska Film Association Facebook: https://www.facebook.com/groups/50324208155/