Beautiful fall is upon us! The kids are back in school, the sports enthusiasts are making noise and Nebraska independent film festivals are rockin'!!
The 3rd annual PRAIRIE LIGHTS FILM FESTIVAL kicks off October 16, 17, and 18th in Grand Island at the historic The Grand Theatre! Come see dozens of local films and the world premieres of a number of feature length films!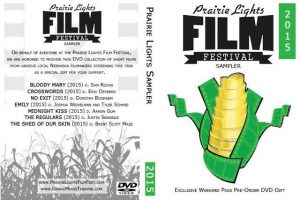 AND, The SCREAM IN THE DARK FILM FESTIVAL, Omaha, happens to fall on the same weekend! Films from 11 Countries, 4 Continents and More than a Dozen States…See the Film Schedule Here!– http://screaminthedarkomaha.com/films/

Vendors, Onsite dining/beverages, Filmmakers and Horror Celebrities; featuring Arcadia, Nebraska-native, Leslie Easterbrook ( The Devil's Rejects, Howl of a Good Time, the Police Academy franchise and countless other TV, Film and Stage credits) Also joining us will be music composer extraordinaire, Timothy Andrew Edwards (Supernatural, Sick People)
Other Horror Celebrities joining us at the Festival will be Texas Chainsaw Massacre alumni, John Dugan "Grampa Sawyer" and Teri McMinn, who portrayed the ill-fated, "Pam"!! Both making their first trips to Nebraska.
Teri and John will help us kick-off the festival with a Dr. San Guinary's Creature Feature Live! charity screening of Tobe Hooper's The Texas Chainsaw Massacre (1974 Original) on Friday, Oct. 16th 2015 and will be with us through the 18th.
All ticket sales to this Friday night charity event will benefit the Rite Care Clinics of Nebraska
Visit our website for the film schedule, ticket info, what vendors will be attending and more! http://screaminthedarkomaha.com/films/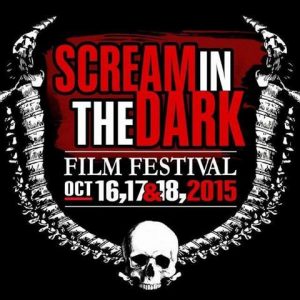 Special tribute to Nebraska screenwriter, Lew Hunter, former professor of screenwriting at UCLA, Screenwriting 434, pre-eminent tool for teaching and learning screenwriting. Lew and his wife Pamela also host the Superior Screenwriting Colony events in Superior, Nebraska. An annual event, screenwriters from all across the national and from around the world find themselves sitting in front of the Yoda of the quota of words that fall into place for a well written story and eventually, a screenplay.
Lew is to be honored at this year's White Light City Film Festival, (https://www.facebook.com/events/892062920848659/) in Fremont.
The White Light City Film Festival is being held the weekend of October 2nd in support of The Digg Site Productions
The Digg Site Productions' mission as a 501(c)(3) nonprofit organization is to educate the public through documentary film, to provide an accredited documentary film camp for high school and college students, and to expand film opportunities in Nebraska and throughout the world.
Guests for the 2015 Film Festival announced!
THE WHITE LIGHT CITY FILM FESTIVAL
October 2nd – 4th, 2015
Fremont, NE
PRESENTED BY THE DIGG SITE PRODUCTIONS
FRIDAY NIGHT SPECIAL EVENT
Lew Hunter Honorary Dinner
6:00 Pm cash bar, 7:00 PM dinner, program to follow
$50 per person
$650 table of eight (includes festival screening passes)
Special guests:
Lew hunter
Tom Osborne
Guest speakers: Lonnie Senstock, Ehren Parks. More names added as they become available.
Clips from ONCE IN A LEW MOON : Lonnie Senstock
FILM SCHEDULE and PURCHASE TICKETS POSTED ON http://www.thediggsite.org/purchase-12/Film-Festival-7054
Alamo Drafthouse Cinema Omaha in Papillion at Werner Park is gearing up to open soon. https://www.facebook.com/AlamoOmaha?fref=ts
Check out their activities and events and job postings on Facebook.
Now showing at the Mary Riepma Ross Media Arts Center, "Grandma" starring Lilly Tomlin and "Jimmy's Hall", https://theross.org/. https://www.facebook.com/theross.org?fref=ts
Buckle up and hold on! We're in for a fabulous fall line up of events! See you at the movies!