"Laurie Richards has been a tireless promoter of film production in Nebraska for the last quarter century and has been extremely helpful to other filmmakers and myself."
 "Laurie Richards has been an invaluable connecting me with quality film professionals. She has a vast knowledge on film incentives and consulted me on ways to produce more films in Nebraska. She is also and excellent location scout and has several resources to help you find a filming location to fit your vision."
 "Laurie knows the state and the industry very well and works hard to provide opportunities for all our media professionals. It's been rewarding to learn from her what is happening with documentaries, commercials,  and narrative production. The state's lucky to have her."
"I've produced a number of films in Nebraska over the years. Laurie has always been extremely helpful in the process by providing resources, locations and information that make shooting in Nebraska a great experience regardless of budget size."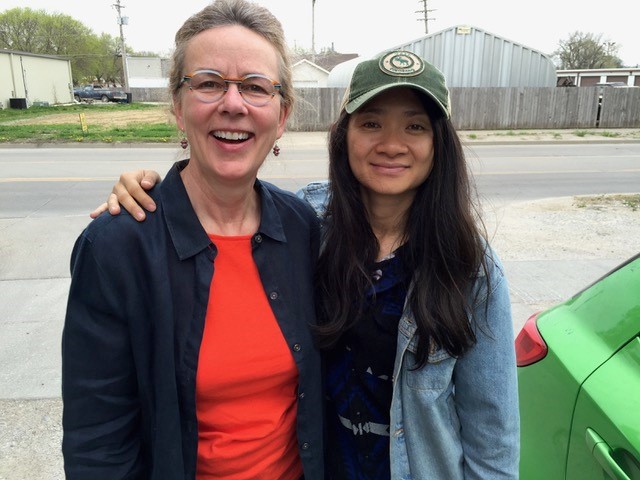 Laurie Richards
Nebraska Film Officer
Since 1995, Laurie Richards has led the charge for filming on location in the state of Nebraska. She has assisted with countless productions of all sizes and scopes.
Laurie has extensive knowledge of Nebraska and its production resources and locations. You will find her experience invaluable to the success of your productions.
You have 77,000 square miles to choose from. Richards is here to help you make good choices when filming in the good life.
Read more about Laurie here: To make a movie in Nebraska, many start by calling Laurie Richards
Follow the Film Office on Facebook
"I would like to talk about the Nebraska Film Officer who was an amazing help in my scouting and filming 'The Ballad of Buster Scruggs' in Scottsbluff NE. When I sent a scout to Scottsbluff she hooked him up with a woman who knew the area and took him to an amazing ranch; and that is where we spent most of our time filming. Something that is important about her position is knowing the state, the people and the locations – she did – and this was key in bringing the movie to Nebraska and its success while we were there. Laurie helped get us permissions to film and visited us on set. The Coen Brothers loved the places we filmed and the locations looked amazing on the big screen, and the small one too."